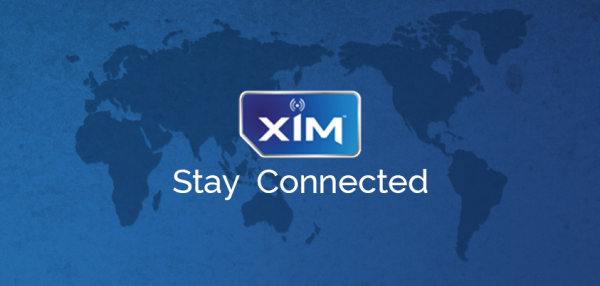 Back in January this year, someone from XIM card got in touch with me to try out their international roaming solution, and provide them with my feedback. When I had to leave for MWC last month, I told them I can try out their service in Barcelona, and they promptly sent out a SIM card with pre-filled amount of Rs.1000. I'm making it amply clear upfront that the SIM card and service were sponsored, but has absolutely zero bearing on the content/views expressed below.
XIM sent across an envelope containing the SIM card, along with some information on how to get the service activated for the first time. As you can see below, the SIM card had perforations to ensure various card sizes – mini, micro & nano. That was a big win to start with. Considering so many non-standardised SIM card sizes in smartphones these days, it's very important for a global SIM provider to provide an easy way to choose the SIM card size.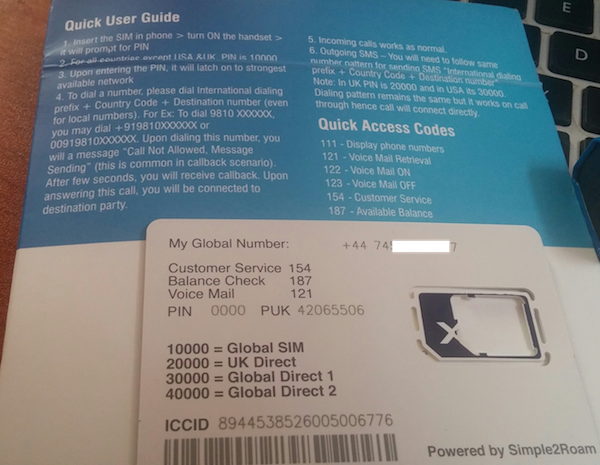 Activation
The Quick user guide which accompanied the SIM card seemed clear enough on how to get the activation done. When I landed in Barcelona, I flipped out the SIM card to my Android phone, and followed the steps detailed on the user guide. The activation was quick (took less than 5 seconds), and I got a couple of welcome messages from Vodafone Spain (XIM's service partner in Spain). I'd have loved some basic info on call/data charges, but I suppose they rightfully expect the user to have gone through them before purchasing the XIM card.
There were 6 quick access codes mentioned in the user guide, which included customer service (154) and Balance check (187). The first thing I did was to check my prepaid balance, and it promptly showed it in INR, so far so good. The real trouble started when I tried reaching out for Customer service. After dialing the quick access code, nothing really happened, as the call kept getting disconnected. Till date, I'm unaware of the reason as to why it happened.
Making calls
I always had plans to get a local SIM in Barcelona, as the XIM card came with a UK number, so expecting team members and friends to make an international call to reach me wouldn't have been wise. But that'd take me a day or so, as I had to physically visit the store. XIM came to the rescue when I had to call my Airbnb host right after landing, and it worked flawlessly. The SIM worked like a local SIM for all practical purposes without having to dial in any extra code like those cheap calling cards we get in Asia. Call quality was great both for local and international calls. But I'd have loved a local (Spanish) SIM number instead of UK number.
3G Data
The trouble with customer service I mentioned earlier came to the fore when I discovered that the XIM card didn't come with data enabled. I kept calling the customer service number, which just didn't get through. Since I knew the XIM guy back in India, I emailed him directly to get the data activated. He did some changes in the backend and 3G was up and running immediately. What if I didn't knew anyone from the company? How I could've reached for help in case of emergency? Yes, they have listed their numbers on the website, but not many would be keeping the numbers handy assuming the customer service number might not work.
There was another shock which followed. During MWC, I was extremely happy to get the 3G data activated on phone, which worked great for few hours before stopping for good. I tried changing the settings, rebooting the phone and every other thing, until I realised that the real reason for data to stop working was that I had ran out of balance. Yes, Rs.900+ balance had turned ZERO within a couple of hours. It was my mistake not to check with XIM about the data costs, but I was clearly not expecting it to cost so much.
Call & Data charges
Call charges vary from country to country. For popular destinations like UK, it costs as low as Rs.8 per minute with free incoming calls in over 50 countries. For other European destinations, call charges range from Rs.15 to Rs.30. For popular Asian destinations like Thailand, Singapore and Malaysia, it'd cost Rs.35 per minute, which is definitely pricey, but on par with other similar products available in India. You can check the tariff details here.
Data charges are exorbitant. When I checked the tariffs for 3G usage in Spain, I was bummed to see Rs.35 per MB of data usage. No wonder my prepaid balance got vanished in couple of hours. But they have special XIM Global Data package which you can avail for decent rates.
Conclusion
In my limited research, I found the call rates to be on par (and at times even better) than competition. Data charges though can be much better. It's no brainer that International SIM cards always work out to be pricier than local SIMs, but if you're someone who don't want to take that extra work of finding the buying a local SIM, global SIMs like XIM are tailor-made for you. My personal experience with XIM has been a hit and a miss. It's true that people usually expect the international SIM cards to work well to make and receive calls from the word go, and XIM does that pretty well. But their inability to connect me to the customer service leaves a bad taste, and can only hope that they fix it ASAP.